PixelCam™ OEM Multispectral Cameras
PixelCam multispectral cameras provide live imaging of 3-9 spectral bands at video rates. Simultaneous multi-channel "snapshot" acquisition delivers rich, real-time data without scene change or pixel shift. Custom dichroic filter arrays are integrated into the focal plane array at wafer-level to create robust linear and area sensors that extract high-contrast spectral information at specific visible and infrared wavelengths. This breakthrough technology enables easy integration into handheld, mobile and aerial cameras – all with the same frame rate, size, weight, and power consumption as monochrome cameras.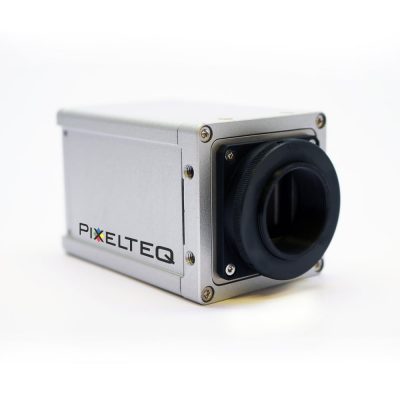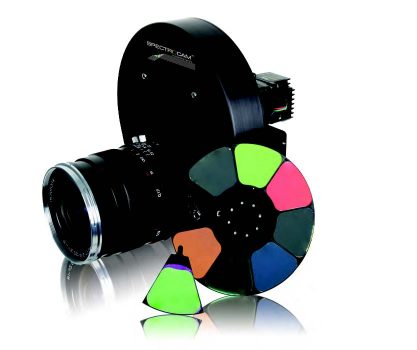 SpectroCam™ Multispectral Wheel Cameras
SpectroCam™ multispectral wheel cameras offer a sophisticated, flexible platform for development and deployment of various imaging applications. Available in UV, VIS, and SWIR versions. Designed to reduce development times and simplify the design cycle, SpectroCam™ features a high speed, continuously rotating filter wheel containing 6-8 interchangeable optical filters.
PixelSensor™ Multispectral Sensors
PixelSensor™ multispectral sensors use exclusive on-chip filtering to pack up to 8 wavelength selective photodiodes into a compact 9 x 9 mm array format for simpler and smaller optical devices. One PixelSensor™ replaces multiple components, helping OEMs shrink multi-wavelength instruments for applications including in vitro diagnostics, biochemical assays, solar radiation and colorimetry applications.