About Us
Salvo Coatings, formerly Pixelteq, combines the microlithographic processes of the semiconductor industry with the precision of optical thin film coatings to create a wide range of multispectral and hyperspectral sensing and imaging products.  Products include Hyperspectral point sensing and linescan cameras using Linear Variable filter technology, Multispectral point sensing and 2D cameras using pixelated dielectric filters as well as polarimetric imagers using nano imprint lithography.  These products enable key technologies in the Industrial, Biomedical, Lifesciences, Environmental, Defense, and Agricultural Industries. 
At the heart of each multispectral device is an array of pixel-level spectral filters purpose-built for your application.  Leveraging comprehensive know-how in thin film coating, micro-patterning and electro-optical integration, our specialists collaborate with your team to provide expert design assistance and custom-engineered solutions – from rapid prototyping through high-volume OEM production.
Salvo Coatings is a division of Salvo Technologies, Inc.  Salvo Technologies invests in and develops manufacturing companies serving the defense, security, medical, industrial and commercial markets. Its divisions provide a range of world-class products and services including imaging and sensing solutions with an emphasis on multispectral and polarimetric systems, high-reliability electronic and electro-optical components and assemblies, optical filters and thin film coatings through Salvo Coatings. Salvo Technologies is a privately held company headquartered in Seminole, FL. For more information, please visit www.salvo-technologies.com.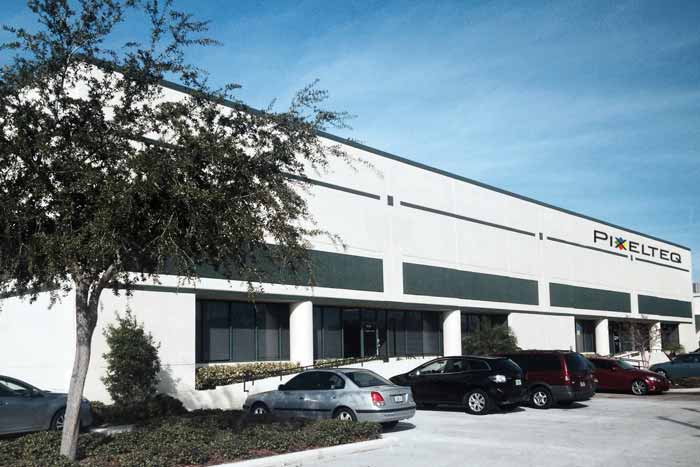 Certifications/Registrations
Salvo Technologies is an ISO 9001 and AS 9100 certified company.
Salvo Technologies is ITAR registered.
Products
In addition to a full range of custom optical coatings, Salvo Coatings provides spectral sensing and imaging devices including:
Micro-Patterned Filters Salvo Coatings micro-patterned optical coatings combine patented microlithography expertise with state-of-the-art coating technology to enable smaller and simpler optical designs for portable or complex optical systems.
PixelSensor™ Multispectral Photodiodes combine precision spectral filters with the fast linear response of photodiodes and arrays – opening new possibilities for optical sensors.
SpectroCam™ Multispectral Cameras that deliver a configurable hardware & software platform for application development and deployment using sequential video-rate imaging for up to 8 spectral bands at a time using interchangeable optical filters.
PixelCam™ Multispectral Cameras that provide true snapshot multi-band imaging using a variety of area &  linear sensors for application-specific cameras with small form factors and straightforward device integration.
OEM Integration From patterned optical filters to turnkey imagers, Salvo Coatings is your partner for delivering multispectral sensing and imaging solutions from proof-of-concept through volume production.
Capabilities
Advanced coating platforms enable optimization of precision/throughput requirements

Ion beam sputtering
Magnetron sputtering
Ion assist evaporation systems

OEM scalable volume manufacturing to millions of units per month
Optical-grade class 100 and 1,000 clean rooms
Online process monitoring and control systems
Automated, high volume spectral analysis equipment to ensure consistency and quality
Experienced staff of thin film coating engineers, optical designers and electro-optical specialists
In-house environmental testing for humidity, temperature, shock, vibration and acoustics
Patented microlithography process for precision micro-patterning of spectral filters & optical coatings
3D rapid prototype printing (stereo-lithography)